Updated September 25
Correction!
Senate Visit is Friday 29th

Updated September 23
Home Page:
October Speaker
Dr. Sarah Lockyer

Social Groups Page:
October 18th Walk
Sugarbush Trail, Old Chelsea

Gallery Page:
Photos from September Walk

Updated September 14
*** Short Notice ***
Events Page:
Senate Visit
September 28th

Social Groups Page:
Euchre - October 11th

Updated August 17
Home Page:
Update on September Speaker - Fred Kallin

Updated August 16
Tulip Page:
August Tulip posted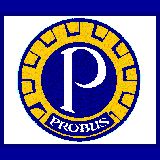 Home Page
The Tulip
Events
Social Groups
Gallery
Management Committee
What is Probus?
Past Speakers
Join/Renew
Constitution
Job Descriptions
20 Years
Local Clubs
Spring Fling
Links

club no. 101 chartered with probus canada
Probus Club of Ottawa Alta Vista
sponsored by the rotary club of ottawa

SPEAKERS


September 27, Fred Kallin





Fred Kallin is a member of the History Committee of the Orillia Museum of Art and History. He has been working with the group Oved for Human Rights (Oved is Hebrew for work).
The group has been documenting the stories of Raoul Wallenberg and Per Anger, two Swedes who saved thousands of Jews from the Nazis in Hungary. The group also researched the history of Fred's father Nils Kallin, who saved the lives of prisoners in Japanese prison camps.

Nils Kallin, a Swede, was working for SKF (Svenska Kullagerfabriken) in Japan. To gain more social contacts while there, he volunteered for the Swedish Diplomatic Service before and during the Second World War. He was then appointed acting ambassador for a number of countries who had pulled their embassies out of Japan.
In that role, on behalf of The League of Nations, he was asked to inspect Japanese civilian prison camps to ensure proper treatment of the prisoners. He found the conditions and treatment horrific and he demanded humane treatment for prisoners in accordance with the provision of The Geneva Convention.
Fred says that it was an emotional journey to research this piece of his family history and the story is one of heroism.


October 25th, Dr. Sarah Lockyer, PhD
Casualty Identification




Dr. Sarah Lockyer is the Casualty Identification Coordinator for Canada's Department of National Defence and the Canadian Armed Forces. She manages the Casualty Identification Program and is the Program's forensic anthropologist.

Dr. Lockyer works to identify the newly discovered skeletal remains of possible Canadian service members killed in action during the First and Second World Wars, and the Korean Conflict so that they may be buried with their name, by their unit, and in the presence of family. The Casualty Identification Program also aims to identify those buried as unknown soldiers/airmen when there is historical and archival evidence to support such an identification.
Prior to joining the Department of National Defence, she held various administrative positions in the Canadian federal public service with Justice Canada and Parks Canada.
Dr. Lockyer has a BSc in Anthropology (completed in French) from the Université de Montréal, an MSc in Forensic Archaeological Science from University College London and a PhD in Bioarchaeology from Bournemouth University. She is currently a member of the Canadian Association for Biological Anthropology's Executive Committee.

---




Stay Safe!




---




Johnson Insurance

We have added a link to the Johnson Insurance web site (see "Links" page).
Johnson provides competitive rates for Probus members for all kinds of insurance, particularly travel insurance.
---
Guests and Visitors from other Clubs are welcome.

We are a 'Combined' Club. We meet on the 4th Wednesday of the month (except December - 2nd Wednesday). Meetings begin at 10:00 with a few minutes of announcements and then a speaker. Members start to arrive about 9:30 for coffee, cookies and chat (tea, Tim-bits and talk).




Meetings are at:

Gloucester Presbyterian Church
91 Pike Street
Ottawa K1T 3J6


Pike Street runs north from Hunt Club just west of Conroy. The church is at the corner of Lorry Greenberg and Pike. The parking lot entrance is off Pike.

PROBUS' Vital Purpose

... to stimulate thought, interest and participation in activities at a time in life when it is easy to become complacent and self-centred.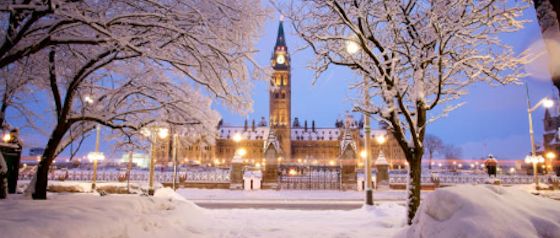 Copyright Probus Alta Vista (2011 to 2023)
Site development by SoftWright Inc.