Updated May 28
Social Groups Page:
June 21st Walk
Mer Bleu

Updated May 26
Reservations open for after ABBA Dinner

The Tulip Page:
May Tulip posted

Updated May 25
Social Groups Page:
Correction!
Next Euchre is June 14 (not 7)

Updated May 11
Social split into:
Events
Social Groups (Walks & Euchre)

Updated May 10
Social Page:
June 18th, SOS - The ABBA Experience
Then Dinner at La Dolce Vita
First Look:
July "Affairs of State"
July 26th Annual Picnic
August "Hamlet"

Updated May 2
Home Page:
June Speaker, Alexandra Pope
Canadian Geographic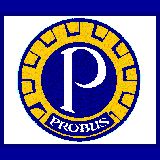 Home Page
The Tulip
Events
Social Groups
Management Committee
What is Probus?
Past Speakers
Join/Renew
Constitution
Job Descriptions
20 Years
Local Clubs
Spring Fling
Links

club no. 101 chartered with probus canada
Probus Club of Ottawa Alta Vista
sponsored by the rotary club of ottawa

Check out "Events" page for Visits, Theatre, etc. and the "Social Groups" page for Walks and Euchre.


---




SPEAKERS


June 28th, Alexandra Pope
Canadian Geographic




Alexandra Pope is the editor-in-chief of Canadian Geographic. She holds a Bachelor of Philosophy in Interdisciplinary Leadership Studies from the University of New Brunswick (Fredericton) and a Master of Arts in Journalism from Western University. Her reporting career has spanned two countries, three provinces and a wide range of subjects and beats, from human rights issues in the Dominican Republic and Haiti to county council briefs in rural Alberta to the stories of refugees building new lives in New Brunswick. In 2011, a lifelong interest in meteorology led her to The Weather Network, where she produced content for television broadcasts and online and served as social media lead. She has been with Canadian Geographic since 2015.

Alexandra is an enthusiastic promoter of travel within Canada and will happily tell you what those clouds mean.
She currently lives in Ottawa with her husband and toddler son.

---





---




Johnson Insurance

We have added a link to the Johnson Insurance web site (see "Links" page).
Johnson provides competitive rates for Probus members for all kinds of insurance, particularly travel insurance.
---
Guests and Visitors from other Clubs are welcome.

We are a 'Combined' Club. We meet on the 4th Wednesday of the month (except December - 2nd Wednesday). Meetings begin at 10:00 with a few minutes of announcements and then a speaker. Members start to arrive about 9:30 for coffee, cookies and chat (tea, Tim-bits and talk).




Meetings are at:

Gloucester Presbyterian Church
91 Pike Street
Ottawa K1T 3J6


Pike Street runs north from Hunt Club just west of Conroy. The church is at the corner of Lorry Greenberg and Pike. The parking lot entrance is off Pike.

PROBUS' Vital Purpose

... to stimulate thought, interest and participation in activities at a time in life when it is easy to become complacent and self-centred.





Copyright Probus Alta Vista (2011 to 2023)
Site development by SoftWright Inc.