Updated January 25
Home Page:
March Speaker
Dr. Indu Gambhir
Doctors Without Borders

Social Page:
April 23, The Mousetrap
(First notice)

Updated January 19
Home Page:
February Speaker
Rachael Jones - Details added

Updated January 14
Join/Renew page:
Payment methods added
Membership form updated
Renewal form added

Updated January 12
Social page:
Painting with Grace
March 3rd

The Tulip page:
January issue posted

Updated January 5
Social page:
Ford Innovation Centre
February 16th
Photo added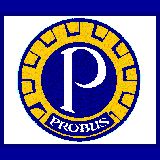 Home Page
The Tulip
The Social
Management Committee
What is Probus?
Past Speakers
Join/Renew
Constitution
Job Descriptions
20 Years
Local Clubs
Spring Fling
Links

club no. 101 chartered with probus canada
Probus Club of Ottawa Alta Vista
sponsored by the rotary club of ottawa


Gallery
Clicking a picture will show a larger version in a pop-up window.
---
The large pictures display for about 5 seconds. This may be extended (maximum 30 seconds) or shortened by entering a new display time and clicking the button. There is a 'Close' button with each picture which will override the pre-set display time.
---
Walk #1

Happy Wanderers

Pre-Jazz Dinner

At the Jazz Band Ball

Christmas at GPC

Christmas at GPC